---
Our Mission
Our intention is to eliminate the barriers of distance with the bridges of information, and the danger of ignorance with the deliverance of knowledge. Knowledge should not be power, for when it becomes power, it has crossed over to become exploitation.
Global News Exchange respects the right to know and the right to expression. Our publication is dedicated to accuracy with dignity. Our rights end where another's rights begin.
---
Company Profile
Our writers are scattered around the world and represent different cultures, races, religions, ages and genders. Each one shares with us a particular and distinctive perspective.
Like the five blind men that describe the elephant so differently, one saying it is slender while feeling the tail, and one saying it is like a tree trunk while feeling the feet, and so on, we too will be exposed to different perspectives from our writers. Remember they may be different and still be accurate. The full view will be visible only to those that are willing to listen to all perspectives.
---
Features
Suggested Sites
---
Miss Nahema Spiritual Advisor and Tarot Card Reader
---
---
Article Submission
Send your articles, reviews, poems, or short stories to our webmaster for publishing consideration. You will be notified if your article has been selected.
Electronic mail
Discussion Post Board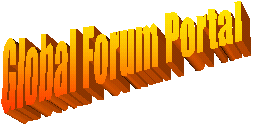 Our alternate address is http://globalnewsmagazine.terrashare.com